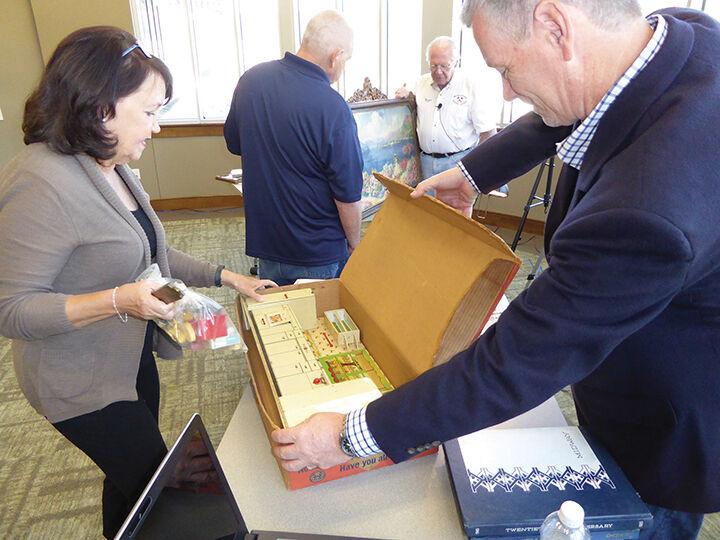 Free Antique Assessments at the Pike County Public Library Oct 21 | New
[ad_1]
Do you have an antique that you think may be worth something? Can't make it to the Antique Road Show? The Pike County Public Library will be hosting free antique appraisals from 3 p.m. to 7 p.m. on Thursday, October 21 at the library located at 126 Lee Avenue in Pikeville.
If time permits, assessments will take place in the library parking lot and if not, they will take place on the third floor of the library. Social distancing will be respected and masks are mandatory.
R. Stephen Mullins and Roger Mullins from Mountaineer Auctions in West Virginia will be available to evaluate your items. Most items will receive immediate appraisal, but some items, such as musical instruments, may require additional time outside of the appraisal date to determine value.
Tickets are available to library patrons at the Pike County Library (126 Lee Avenue) or at library branches in Elkhorn City, Belfry, Phelps or Virgie upon request. Each customer will be entitled to two items to be evaluated free of charge. If you don't have an item. The library invites everyone to come and view the reviews and meet with the reviewers.
If you are not a library patron, now is the time to sign up for a card. You will need to go to one of the Pike County Public Libraries and bring photo ID and proof of residency and the librarians will sign you up for a card. If time permits, appointments for assessments will be welcome, but only if they have a library card, so get your card early!
For more information on assessments, call (606) 437-6001, email [email protected] or on Facebook at Pike County Libraries.
[ad_2]