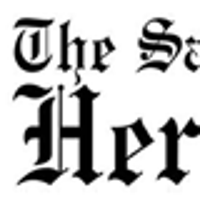 Immerse yourself in reading with Harnett County Public Library's Summer Reading Program | Archives
LILLINGTON — Catch the reading wave with the Harnett County Public Library's summer reading program.
This year's program, "Oceans of Possibilities," is causing a stir from June 11 to July 23 at the County Public Library, located at 455 McKinney Parkway in Lillington.
Children, teens, adults and families are invited to read books, participate in educational activities and win prizes all summer long.
"Summer reading provides oceans of fun for everyone, but more importantly, it inspires our young people to keep reading on their summer vacation," said Autumn Landers, Youth Services Librarian.
"Reading just 2-3 hours a week during the summer helps prevent a loss of the reading skills they worked so hard to acquire during the school year."
Early, primary and adolescent literacy
Early literacy, elementary school children and teens will dive into the depths of the ocean this summer as the Harnett County Public Library features "Oceans of Possibilities" during its summer reading program.
Toddlers ages 0-4 can join the weekly Storytimes, Yoga or Zumbini classes with Mrs. Dollie and Literacy in Motion.
Children ages 5-12 can take part in Fintastic Canvas Painting, Pirates Taking-Shell Excavation, Slime Splish-Splash "Sandsation", Squish Squish with NC Aquarium, Sand Beach Balls and ceramic painting Boom 'Sharkalaka.
Teens ages 13-18 can join classes in Fintastic Canvas Paintings, Dead Sea Salt Scrub, Shark Pottery, Squid Squish with the NC Aquarium, Ocean Suncatchers and resin oyster shells.
All children and teens will win a prize for submitting weekly summer reading newspapers, and will be entered into a draw to win a grand prize for submitting a newspaper for all six weeks.
The library will be hosting a summer reading kick-off event on Saturday, June 11 from 9:30 a.m. to 12:30 p.m. at the Harnett County Public Library.
Those interested can sign up for the Summer Reading Program and enjoy inflatables, face painting, Pelican snoballs, and North Carolina Aquarium activities at Fort Fisher.
Adults
Those 18 and older can also join in the fun of reading this summer by participating in the following programs: Fintastic Canvas Paintings, Dead Sea Salt Scrub, Book Club – Reading on the Beach, Earrings of the Red, White and Deep Blue Sea, Chronicles of Yarnia, Sand and SUNcatchers and Ocean Resin COASTers.
Adults can complete Reading Log tasks to win a prize each week. People who complete all tasks will also be entered into the grand prize draw.
An Adult Luau Kickoff Party is scheduled for June 14 from 5-7 p.m. at the Harnett County Library Resource Center and Education Room. Attendees will enjoy music, bingo, food and have the opportunity to win door prizes.
Family programs
In addition to individual programs, the Harnett County Public Library will host several family programs throughout the summer. These include:
• Talewise: Pirates Lost at Sea | June 23 at 2 p.m.
• NC Aquarium at Fort Fisher: If I Were a Sea Creature | June 30 at 1 p.m.
• Cinema Day: Finding Nemo | July 6 at 2 p.m.
• Jason Jar Aquariums | July 14 at 2 p.m.
• Moana: interactive film | July 16 at 10 a.m.
•Didgeridoo Down Under | July 21 at 2 p.m.
Registration is required for most of these summer programs.
For a full list of programs offered this summer, see our 2022 Summer Reading Program brochure.
For more information and/or to register for Harnett County Public Library programs, visit harnett.org/library or call 910-893-3446.