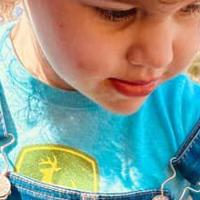 Jackson EMC and Farm Bureau Celebrate AG Week at Nicholson Public Library | JacksonHeraldTODAY
Children at the Nicholson Public Library celebrated AG Week by reading this year's AG Book of the Year, "How to Grow a Monster."
Karen Ewing of Jackson EMC and Lexi Love of the Jackson County Farm Bureau introduced the story and the book to the Nicholson community. In addition to the story, the children also got to take home a plant in biodegradable ice cream cones to plant.
"We would like to thank the following individuals for their generous donations to our program: Karen Ewing, Jackson EMC, Lexi Love, Jackson County Farm Bureau, Home Depot at Banks Crossing, and Ingles of Commerce," said Rhonda O'Keeffe, Head of library. .
O'Keeffe says, "Looking for a fun and educational program for kids during Spring Break? Look no further than the Nicholson Public Library. Join us on Thursday, April 7 at 10:30 a.m. for our Ecoreach program. Graduate students from the Odom School of Ecology at UGA will present a program on water pollution."
The Ecoreach program is designed to increase awareness and enthusiasm for green and environmental issues. Through various activities, children will discover how they can protect our waterways and the wildlife that live there. The program is free and open to children 4 years and older.
Kids can win a free ticket to see Disney on Ice "Let's Celebrate" at their local public library. In order to win your ticket, children must read 5 library books to receive their stamped voucher. Adults must buy their tickets. Tickets are good for Thursday April 21 or Friday April 22. Performances will take place at the Gas South Arena.
"Stop in today and start earning your free ticket," O'Keeffe said.
Beginning April 4, children 12 and under can be entered into a draw to win an "Encanto" prize pack. Price includes: Disney's "Encanto" poster, cinch bag, stickers and a stuffed jaguar. To enter, kids simply need to check out an item from the Nicholson Public Library during the week of April 4.
The Hidden Gems Adult Book Club meets the third Thursday of the month at 1:30 p.m. This month's selection is "White Chrysanthemum". Copies are available at the circulation desk.
Beginning Tuesday, March 29, a 'Knit n' Stich' group will be held for all knitters and crocheters at the Harold Swindle Public Library in Nicholson in the Annex. The group will meet the last Tuesday of the month from 11 a.m. to 1 p.m. All skill levels are welcome to attend. Bring your latest projects and enjoy social interaction with other crafters. Wearing a mask is encouraged, not mandatory.
The Town of Nicholson Daisy Festival will be held Friday, May 6 from 4-9 p.m. and Saturday, May 7 from 9 a.m.-9 p.m. live music, and more. Interested in becoming a vendor at the festival? Craft booths are $50, craft booths with electricity are $60, and food booths are $100. For more information, call Nicholson City Hall at 706-757-3408.
Join Mrs. Irma each month on the Harold S. Swindle Public Library Facebook page, for Nicholson Spanish Story Time, hora de cuentos in Spanish with senorita Irma.
The Harold S. Swindle Public Library is a passport acceptance facility with agents trained and certified by the U.S. Department of State, to initiate passport services. Call and make an appointment or visit http://travel.state.gov.
The Nicholson Public Library has mobile hotspots for checkout, as well as faxing, printing, and scanning for a nominal fee.
All PRLS public libraries have the following free passes: Georgia State Park, Zoo Atlanta (once a year), Michael C. Carlos Museum (Atlanta), Museum of Arts and Sciences and The Tubman Museum (Macon), Go Fish Education Center (Perry), and the Center for the Puppetry Arts (Atlanta).
The library is open Mondays, Wednesdays and Fridays from 10 a.m. to 5 p.m. Tuesdays and Thursdays from 10 a.m. to 6 p.m. and Saturdays from 10 a.m. to 2 p.m.
The library will be closed on Saturday April 16 for Easter.
The library is located at 5466 US Highway 441 South Nicholson. For more information, call 706 757-3577 or visit http://nicholson.prlib.org or Facebook (Harold S. Swindle Public Library).