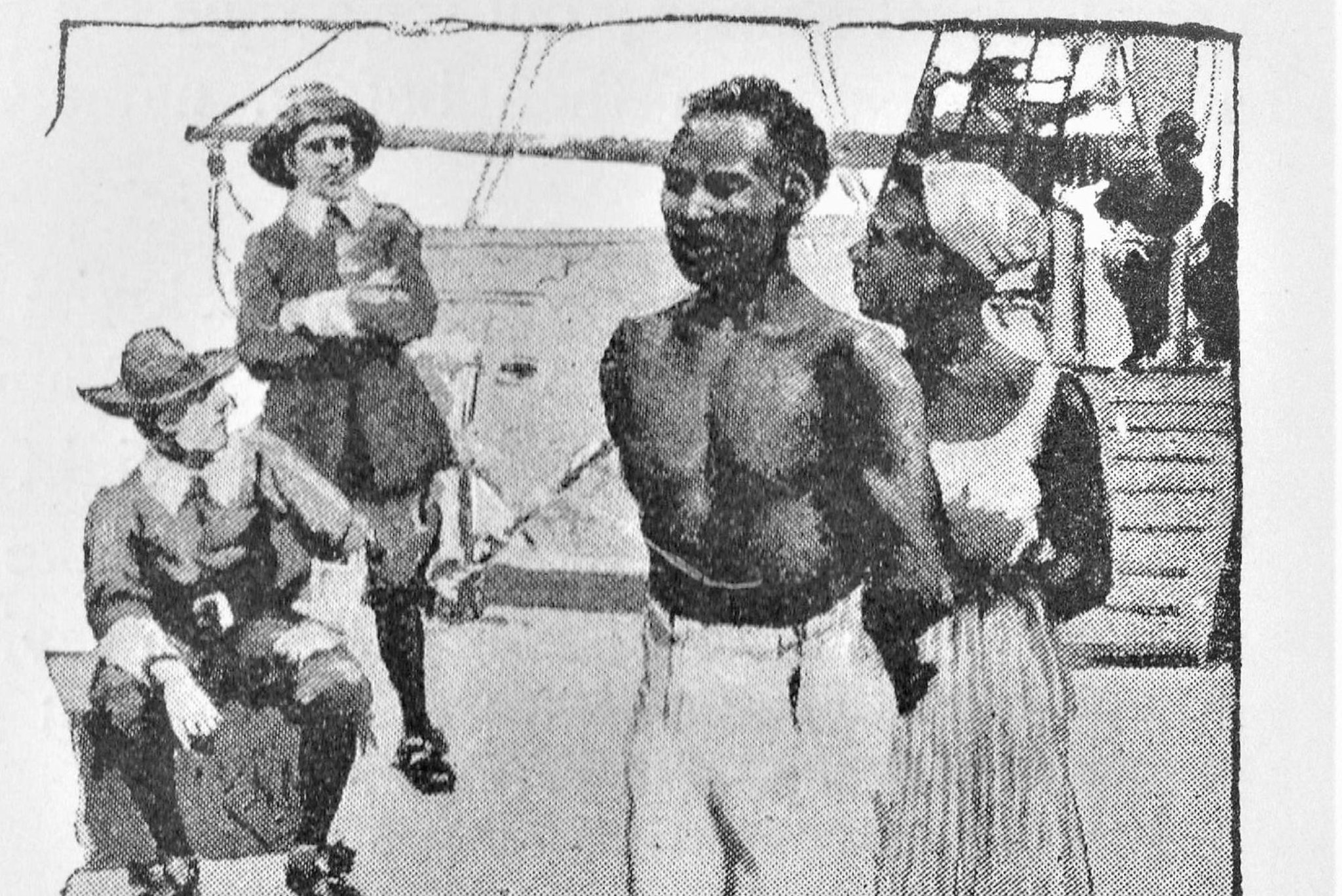 Leading historian speaks as National Library of Scotland rewrites 'harmful' colonial language
[ad_1]
Terms now considered obsolete will be replaced in catalogs and indexes with a recommended glossary of preferred words defined to influence the presentation of exhibits, websites and learning resources.
Carissa Chew, who led the work at NLS and whose work will inform the library's policy on decolonizing its collections, said the discriminatory descriptions of the material contributed to a "culture of oppression" and should be reviewed for s " ensure they were accurate and respectful.
Descriptions of manuscripts relating to the transatlantic slave trade and the history of Africa-America have already been reviewed, with preferred words also presented to readers seeking material.
The National Library of Scotland "decolonizes" its collection with prejudicial language in catalog descriptions of transatlantic slavery and rewritten African-American history. Advisory opinions are now being considered for material of this nature which may be offensive. PIC: Getty Images.
The Universities of Aberdeen and Glasgow are undertaking similar work, which is part of a larger effort within the culture and heritage sector in Scotland to address how the legacy of colonialism is presented in schools. collections and archives.
However, the eminent historian, Professor Emeritus Sir Tom Devine of the University of Edinburgh, described the work of NLS as a "classic example of the error of anachronism in imposing values, and in this case terminology and the language of the present, in the past. two or more centuries ago ".
The Recommended Glossary of Inclusive Terminology at NLS has been compiled using several academic resources and articles.
Read more
Read more
Black History Month: "I never knew what racism was until I moved to Scotland"
Leading historian Professor Sir Tom Devine said the book was a "classic mistake of anachronism" in imposing values ​​of the present on the past.
He suggests that the catalog references to "the slave" be replaced with "the enslaved person" to better reflect how this identity has been imposed by violence.
A recommended term for "plantation" – which has been criticized for its understatement – is "forced labor plantation" or "forced labor plantation".
A "runaway" slave should be described as a "fugitive from slavery" with caution in the use of the term transatlantic slave trade as no consensual business transaction has taken place. Milking has been suggested as an alternative, but it has not been widely adopted.
Ms Chew, a graduate of the Universities of Edinburgh and Cambridge and now a postgraduate candidate at the University of Hawaii, said the Black Lives Matter movement, which took hold after the murder of George Floyd by police officer Derek Chauvin in Minneapolis last year urged institutions to "examine their own roles in upholding white privilege."
Carissa Chew, a graduate of Edinburgh and Cambridge and now a postgraduate candidate at the University of Hawaii, led work on a glossary of preferred words and terms on race, which is considered part of the politics of libraries. PIC: Contributed.
"The cultural heritage sector (with its predominantly white workforce) was no exception," she added.
Ms Chew said: "There is a need to revisit catalogs, websites and learning resources that use discriminatory terms to describe groups with protected characteristics, as this contributes to a culture of oppression in which these people find themselves. feel like second-class citizens.
"If you choose to reproduce the racist, sexist, homophobic and ableist language of the colonial past, it sends a clear message to marginalized groups today that you do not respect their identity and equal status as human beings. "
She added that advisory opinions were important given that certain documents have been used in the past to justify "oppression, segregation, torture and sometimes genocide of groups with protected characteristics".
The National Library of Scotland is working on a policy of "decolonizing" its collection. PIC: Kim Traynor / geograph.org
She added, "It is important to protect the emotional and mental well-being of users and to warn them when they might encounter materials, including visual and sound materials, that might be distressing. "
Professor Devine said he understood that NLS might wish to avoid offending.
He said that terms such as "enslaved people" were an accurate description, which he frequently used in his own work.
"However, another example is much more problematic, the 'forced labor plantation'. This gives the impression that the slaves were like prisoners subjected to a finite period of forced labor. In fact, there is no comparison between the two, "he added.
"Slaves were subjected to the most degrading form of exploitation until death entirely at the will of their masters. this.
Ironically, by removing 'harmful language' and replacing it with euphemisms, the brutal and horrific historical realities of slavery have in fact been erased.
CC National Library of Scotland, George IV Bridge, Edinburgh
"This kind of initiative does not give any credit to the institutions concerned. It can only confuse students and exacerbate the gross error of anachronism that their teachers try to remove from their approach to understanding the past.
A spokesperson for the National Library of Scotland said there was "a lot of work" to be done to review the recommendations, which will inform the development of a formal policy on the decolonization of its collections.
She added: "Fundamentally, we aim to provide accurate and meaningful descriptions of our collections while placing our collections in the proper historical context. We are developing inclusive descriptions and appropriate content guidance, it really is a work in progress.
A message from the editor: Thanks for reading this article. We depend on your support more than ever, as the change in consumption habits caused by the coronavirus is having an impact on our advertisers.
If you haven't already, consider supporting our trusted and verified journalism by purchasing a digital subscription.
Daniella Theis (Student Journalist of the Year)
[ad_2]