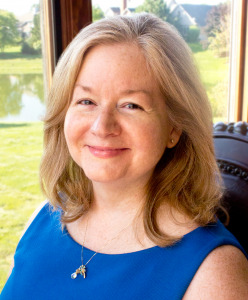 Local University Library Organization Gets Creative To Save Students Big Money
Amid the economic downturn and an uncertain short-term future, colleges and students around the world are looking for ways to lower the cost of post-secondary education.
The Private Academic Library Network of Indiana Inc. believes it has several digital-focused initiatives that will help do this.
To combat the financial pressures on students and their families, PALNI created its affordable learning program, PALSave, with the goal of saving students over $ 1 million over five years. Due to the early growth of their initiatives, PALNI officials are confident they will meet this goal, saving students $ 1.25 million by mid-2024.
PALSave, which launched in 2018 and received a $ 520,000 Lilly Endowment grant last year, is fighting the rise
textbook costs at the 24 Indiana colleges and universities supported by PALNI using free material as open educational resources, often in digital form, instead of traditional commercial textbooks.
It also helps college instructors create open source textbooks, and PALNI is creating a digital repository to make these books available to anyone for free.
The issue of increasing costs for college textbooks is significant, said PALNI Executive Director Kirsten Leonard.
"During the 2019-2020 school year, students spent an average of $ 1,240 on textbooks," she said. "This is on top of the tuition and fees. Savings on textbooks will help make university more affordable for everyone.
The pandemic and recession are driving increased interest in open educational resources that are not only cheaper, but also quality and easier to access digital course materials for distance learners, Leonard said.
"We believe the PALSave Affordable Learning Program provides a solution to the rising costs of textbooks while helping to meet the digital needs that the COVID-19 pandemic has intensified," Leonard said.
New data from PALNI shows that thanks to the PALSave program, students have already collectively saved more than $ 200,000 on textbooks.
PALNI, which was established in 1992, uses funding from the Lilly Endowment to fuel the PALSave program in several ways. Part of the effort is focused on training college instructors and encouraging them to use the free resources available to help reduce the use of expensive paper business textbooks.
Through the PALSave program, instructors can get $ 500 in help redesigning their course using open source material.
"We can help teachers redesign lessons to use open source material," Leonard said. "As soon as you turn the teachers on to this, they are immediately interested."
Another $ 200 is available for instructors reviewing open source material.
"Critics are a critical element," said Leonard, "They show how this applies to [instructors'] students. "
With 87 faculty members now enrolled in the PALSave Course Redesign Grant program, year two savings are expected to reach $ 304,000, according to PALNI.
PALNI's efforts go far beyond promoting existing open source opportunities.
"The next big phase is to help create open educational resources," Leonard said. "There is a demonstrated need for this among students. Some students do not buy the textbooks because of the expense. They are therefore not as successful in the course.
PALNI, a nonprofit organization with four full-time employees, recently created an authoring platform that helps instructors create open source educational materials, and PALSave offers textbook creation grants.
The PALSave Textbook Creation Grant program funds the creation of five open textbooks. A grant of up to $ 6,500 is available per successful proposal. PALNI will coordinate peer review, copy editing, layout and hosting services. Faculty members from PALNI-supported institutions have been invited to submit proposals. Textbooks can cover any discipline at the undergraduate or postgraduate level and should be comprehensive textbooks geared towards a specific field of study, Leonard said. The material will be freely accessible and free to use by all.
PALNI provides an open source authoring tool, Pressbooks, to support faculty adaptation and authorship. So far, a faculty member at Butler University has published a textbook for their course using this service, and it can be viewed here. PALNI officials expect more teachers to use this platform when redesigning their courses.
In addition to the authoring tool, PALNI is developing open source software, called Hyku, to optimize it for storing and discovering open textbooks and other open educational materials in multiple libraries to control costs. The digital repository, a joint project between PALNI and Pennsylvania Academic Library Consortium Inc., was piloted this year and is expected to have educational materials by the end of this year.
In addition to educational materials, Hyku will provide storage and access to a wide range of digital materials, including journal articles, electronic theses and dissertations, archival collections and institutional documents. PALNI Institutional Repository Coordinator Nicholas Stanton-Roark, based at Anderson University, was the first to deposit a collection of student work on behalf of the University of Indianapolis.
Erin Milanese, Coordinator of PALNI's Affordable Learning Project, follows the redesigned courses and free resources selected by professors in the consortium. The Hyku repository will serve as a discovery tool for these resources, creating a resource to help other professors change their courses to use free resources to support even more students, Leonard said.
Some open online repositories have grown rapidly. The Open Textbook Library, created by the Minnesota-based Open Education Network, offers more than 800 free textbooks, with each book vetted and certified to meet the Open Education Network's academic rigor criteria.
PALNI's "repository will contain links to existing freely accessible content selected from over 80 course redesign grants, and will continue to grow as we add more participants," said Leonard. "For newly written content, there will be five textbooks funded by PALNI / Lilly Endowment, and we plan to continue supporting the creation of new material by PALNI teachers in the future. We will also work with PALCI to attach material created from their multi-partner funded project in Pennsylvania. So there will be a lot more content added over the next few years.
Accessing free educational materials in a college classroom is not necessarily a simple web search.
"Finding and using open educational resources is not just about going on the Internet, finding material and reusing it," explained Amanda Hurford, PALNI's Director of Scholarly Communications and President of PALSave. "A Creative Commons license tells users that information can be reused. Open text books are a type created by the authors with the express intention of making them available for free. This is what we are trying to push forward.