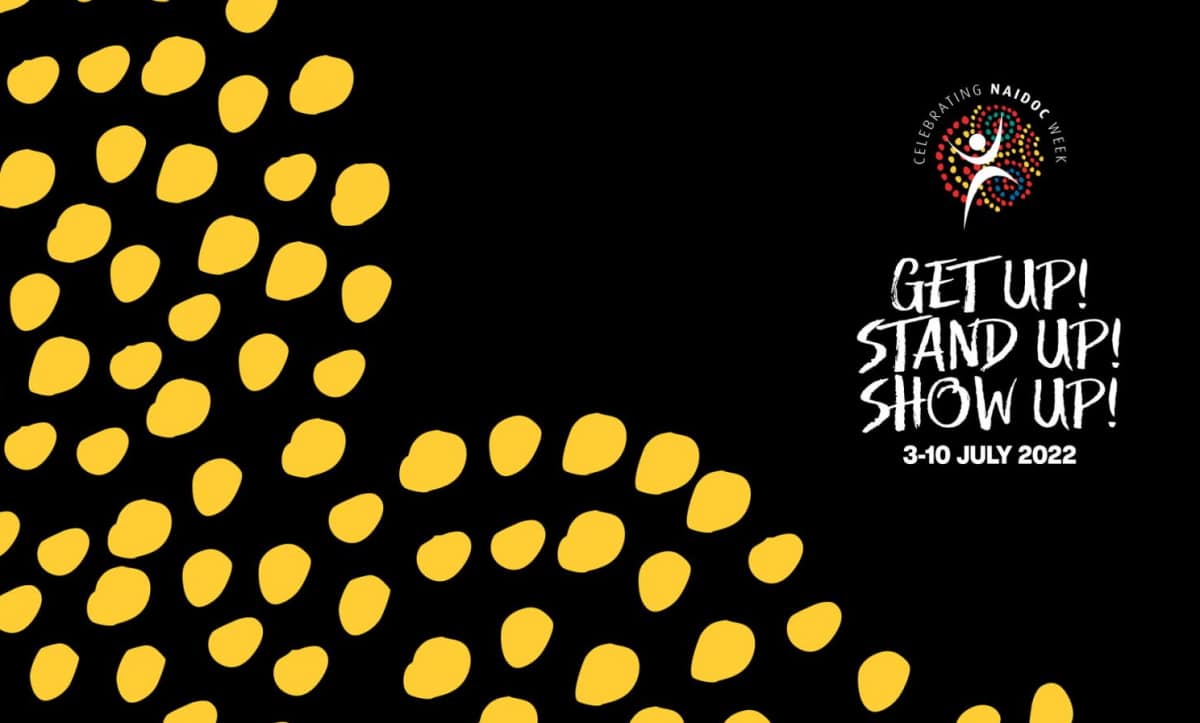 NAIDOC Week 2022 at the National Library – Event Information
NAIDOC Week 2022 runs from Sunday July 3 through Sunday July 10.
Join us at the National Library Theater on Monday, Wednesday and Friday at 3 p.m. as we screen the stories of those who have experienced "Get Up, Get Up, Show Yourself". These screenings are available courtesy of our friends at the National Film and Sound Archives and their wonderful Black Screen initiative.
No reservations are required to attend the screenings – just show up and enjoy! Each screening lasts approximately 30 minutes.
Disclaimer: Aboriginal and Torres Strait Islander viewers are advised that these screenings may contain images and/or sounds of deceased persons.
Australian Biography: Charlie Perkins
Monday July 4, 3 p.m., National Library Theater
Charles Perkins gives his own account of his early life in Alice Springs and Adelaide, his youth as a football star, his work for Aboriginal peoples and his vision for Australia's future.
Australian Biography: Dr Lowitja O'Donoghue
Wednesday July 6, 3 p.m., National Library Theater
In 1976, Lois was the first Aboriginal woman to receive the Order of Australia. In 1983 she was honored with a CBE and in 1984 she was named Australian of the Year. In March 1990, Lois became the founding chairperson of the Aboriginal and Torres Strait Islander Commission.
Australian Biography: Jimmy Little
Friday July 8, 3 p.m., National Library Theater
Jimmy Little talks about what fame meant to a bush boy and the profound impact his Aboriginal heritage has had on his life and, more recently, his music.
Through this year's NAIDOC theme, we are encouraged to "Arise, Arise, Show Yourself". We celebrate leaders who have championed change that spans generations. The National Library organizes and hosts a number of events throughout the week, more details of which you can find here. Join us and see how you can "get up, get up, show off" this NAIDOC week.