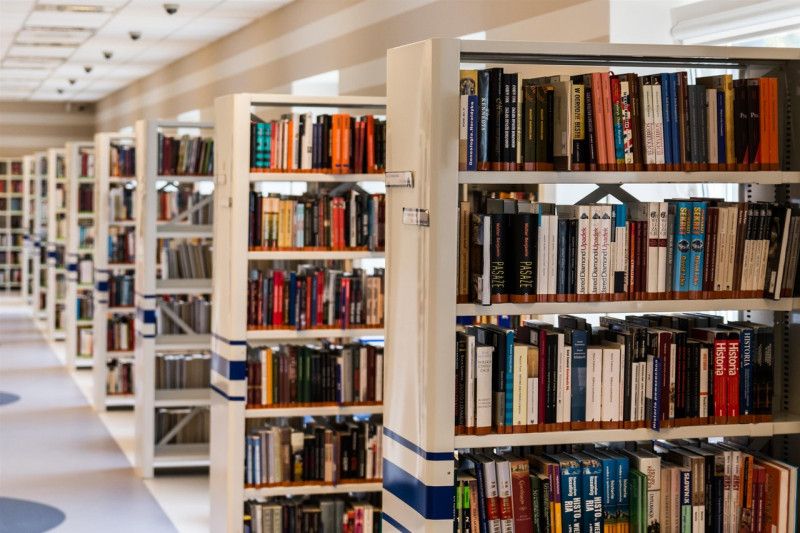 National library to update the profile, library data
[ad_1]
It has become a challenge for the national library to continually improve the quality of data and information provision as well as its services.
Jakarta (ANTARA) – The National Library of Indonesia (Perpusnas) will update the library data and profile on its database using a library data collection application that will integrate the ID number library (NPP) and regional library mapping.
The integration will apply to general libraries, special libraries, school libraries and university libraries, Deni Kurniadi, resource development assistant at Perpusnas libraries, said in a statement on Thursday.
People need a variety of data and information to be delivered on time and quickly, he noted.
"It has become a challenge for the national library to always improve the quality of the provision of data and information as well as its services," he said during a discussion group on the forum of library data collection (FDG).
A 2018 library census estimated the number of libraries in Indonesia at 164,610, he said.
"This library data collection aims to ensure the latest data, at least not just their name or address, but also their profile," Kurniadi explained.
In addition, in 2022, the national library included the library data collection activity in the deconcentration fund, he added.
Provincial, district or city library services are expected to be able to actively supplement library data, he said.
Related news: Libraries open digital access to promote reading
Processing and collecting data from libraries offers many benefits, such as helping the national library to revise and develop national standards for all types of libraries, he informed.
It also supports the provision of mentoring and the development of all types of library mapping efforts and helps formulate and evaluate national planning and policies in the library department, he said.
"This meeting is expected to become the basis for creating accurate data to strengthen the existence of libraries as part of a collective effort to develop competitive regions and people," Kurniadi said.
Meanwhile, the head of the Perpusnas General and Special Libraries Development Center Upriyadi noted that the data collection would help national and provincial library services guide libraries in the regions.
"From this data, we would know the real state of the libraries in the field. This data will also be the guideline for policy making in the future, "he explained.
Related News: Optimizing Libraries for Learning, Jayapura Mayor to School Librarians
[ad_2]