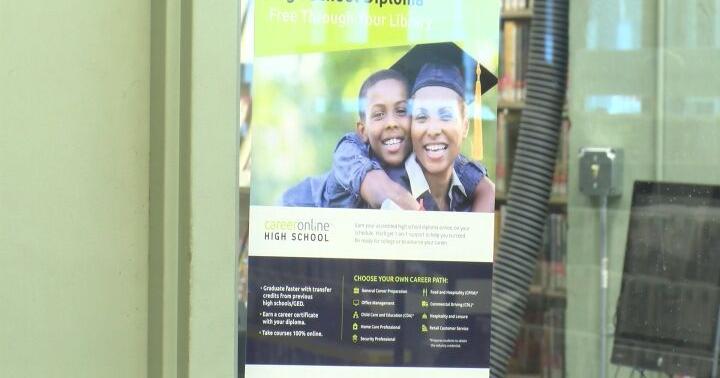 Rockford Public Library Receives Money to Build Career Online High School | News
ROCKFORD (WREX) — Local Stateline libraries are getting major love from the state.
It includes thousands of dollars in grants.
The North Suburban Public Library District will receive $22,480 in grants.
The Rockford Public Library is set to receive $50,000 and this is a great opportunity for its Career Online High School program.
"This is going to help fill a need that is going to help our city a lot," said Leon Smith, director of RPL's Career Online High School program.
State Sen. Steve Stadelman (D) of the 34th District lobbied for those funds for the area.
"I think a lot of people have the wrong perception of what libraries are doing these days," Stadelman said. "But it's these types of online programs and educational tools that help the community navigate these resources."
With $50,000 earmarked for the Rockford Public Library, the opportunity to help more people graduate in the Stateline is becoming a reality.
"It's going to allow us to hire additional staff," Smith said. "It will also allow us to get more scholarships, which will allow us to help more of our residents graduate from high school."
The money is intended to bridge the technology gap that many Americans have experienced during the pandemic.
"There's a huge divide between people who have access to online services and those who don't," Stadelman said. "And we spent a lot of time trying to close that gap."
Hundreds of laptops and wireless hotspots are expected to be provided to students and community members by the Rockford Public Library.
"We have grants that will allow us to get Chrome Books," Smith said. "This will allow us to verify them not only with the people in our program, but also with our community."
New tools create an easier path to graduation.
"There are about 31,000 people who don't have a high school diploma in Rockford or a GED," Smith said. "We all recognize this is a problem, so education will help fight the crime that plagues our community and continue to make Rockford the town it can be."
Closing the gap and building towards a better community.
The funds help a total of 68 adults in the program. This includes prerequisites, active students and graduates.