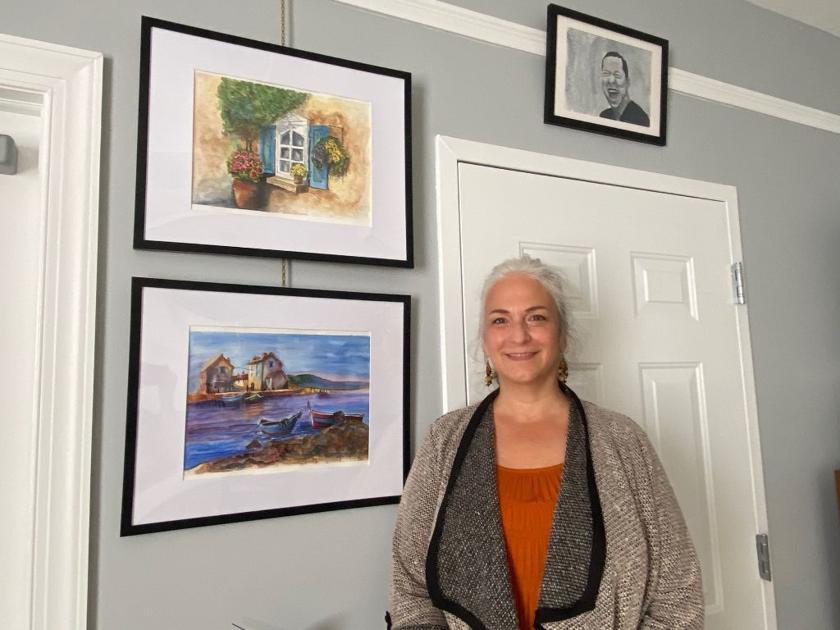 Shadle's watercolors on display at the South Jefferson Public Library | Newspaper
SUMMIT POINT – Watercolors by Jacki Shadle are on display at the South Jefferson Public Library in October and November as part of the library's Art in the Library program.
The Art in the Library series showcases the talents of local artists and has allowed many to showcase their work since its inception.
The program was suspended with the onset of the COVID-19 pandemic but is now relaunched.
"We're happy to get it back," said Sue Floyd, adult services librarian at the South Jefferson Public Library. "We missed having art and artists."
The exhibition showcasing Shadle's work is the 89th in the Art in the Library series.
Shadle, a resident of Middleway, is a Jefferson County clerk. She and her husband raised four children in the county. Shadle is grateful, she shared, for being able to stay home with her children during their formative years. Prior to her election as County Clerk, Shadle was a long-term active substitute / home teacher.
Shadle explained that her love of art began years ago, and although she took art classes in high school, even winning an award for her efforts, time was not always available for devote themselves to artistic projects.
"During the COVID-19 pandemic, I started experimenting with watercolors," she said. "To challenge myself, I joined watercolor groups Facebook and YouTube, working specifically to meet a daily challenge in one of these groups. I then shared my journey with Facebook friends, many of whom encouraged my efforts.
While Shadle said she has no preferences over what to paint, watercolor is her medium of choice.
"I have many photographs that I would one day like to turn into watercolors," she said. "I like to paint when I can devote the time to it. "
Shadle explained that watercolor is a "layered thing", where you have to have time to engage in order for the paint to come together.
"There are so many styles and options when developing watercolor. I'm still trying to figure out my style, "she added, saying some of her less favorite works have attracted the greatest praise from others. "It shows that art and beauty are in the eye of the beholder."
The art exhibit at the South Jefferson Public Library can be viewed Monday through Thursday 10 a.m. to 7 p.m., Saturday 10 a.m. to 2 p.m. and Sunday 1 to 5 p.m. The library is closed on Friday.
Visitors are requested to make sure and sign the guest book when visiting the exhibition. Shadle's work will be available for purchase, with parts delivered at the end of the exhibition.
A reception and an open house to meet the artist will take place on Sunday, October 24, from 2 p.m. to 4 p.m. The public is invited.