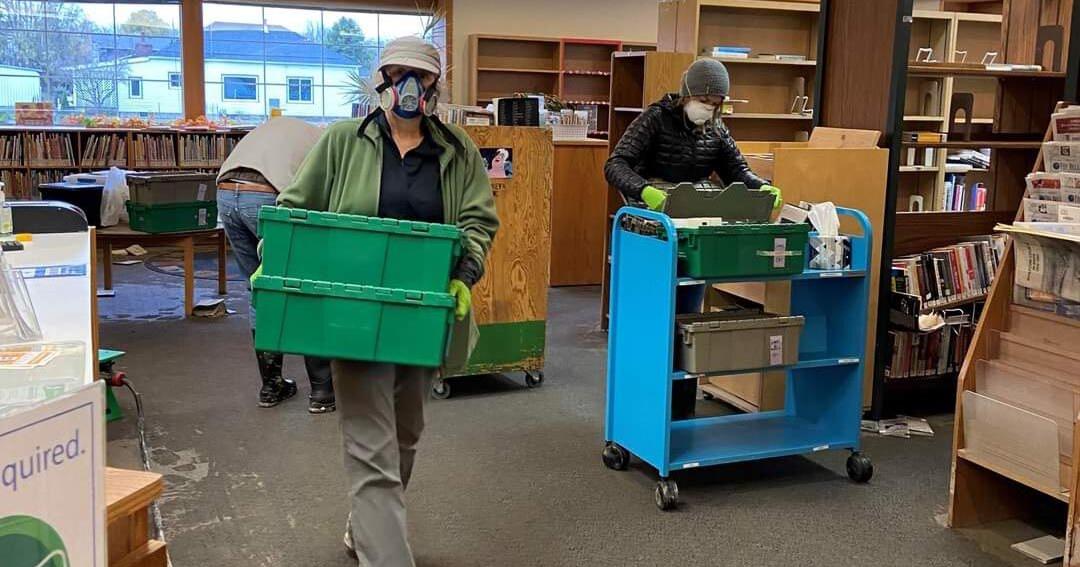 Sumas Public Library closed – for now | News
[ad_1]
SUMAS – Due to flooding in November, the Sumas Public Library is closed. In recent weeks, library staff have been busy safeguarding the collection.
Alexa Andrews, branch manager for the Everson and Sumas branches, said last week that the building was leased to the town of Sumas. Another part of the building, at 461 Second St., is used by local senior services.
"We were able to salvage the majority of the library's collection and we saved the furniture that could be cleaned," Andrews told the Lynden Tribune in an email. "There are still significant losses of furniture and equipment.
Andrews explained that it will be "a few months" before the building reopens to the public.
"In the meantime, (Whatcom County Library System) will provide the bookmobile and pickup service to residents of Sumas," she said. "This plan is being developed by library staff."
WCLS will contact users of the Sumas Library as soon as more information becomes available. Current staff will work from the bookmobile or other WCLS locations, Andrews said.
"We were very lucky that, although the water came very close, the newly renovated Everson Library came out unscathed," Andrews said. "There has been no significant damage to libraries other than Sumas. "
In-person holiday events continued to be put on hold across the county due to the COVID-19 pandemic.
"Our library staff continue to work hard to provide library services and look forward to seeing clients at the library," said Andrews.
Andrews also encouraged library users to visit the updated community resources page on his WCLS website for resources specifically for flood victims: wcls.org/community-resources.
[ad_2]