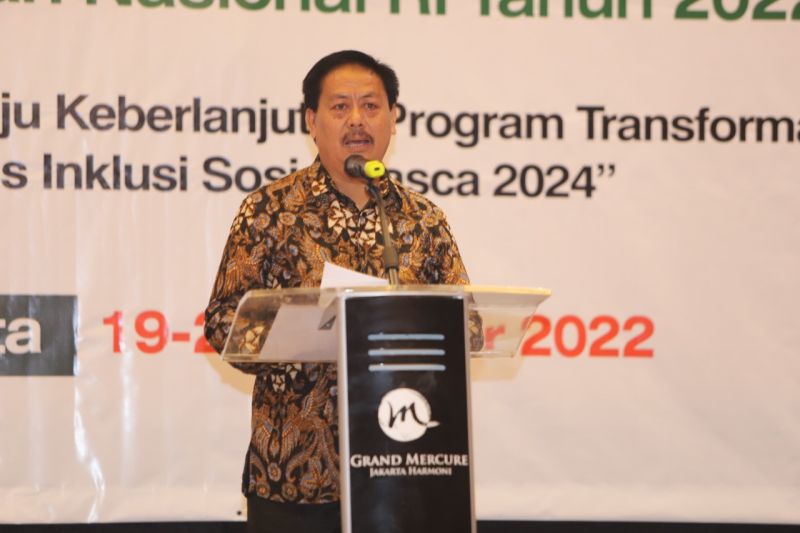 The National Library encourages the provision of skills applicable to the community
One cannot be independent, (because) to become independent, one must have access to sources of knowledge to learn and seek information
Jakarta (ANTARA) – National Library director Muhammad Syarif Bando has encouraged libraries to offer assistance to the community, especially those who are not school graduates, through the development of applicable skills.
"Libraries should provide support to those who do not complete their studies, by providing training directly or through applied science books," he noted here on Friday.
Bando said training and applied science would increase the capacity of the community to produce goods and services, thereby supporting government programs aimed at successfully empowering community-owned micro, small and medium enterprises (MSMEs).
He believes that the National Library is currently working on producing three more contents that will be released to the public in early 2023.
"The information that the community needs will be facilitated by the content produced by the National Library. Indonesia must develop with its (creative) works, starting with the domestic industry," Bando remarked.
Meanwhile, the National Library's Acting Deputy for Library Resource Development, Deni Kurniadi, explained that the role and engagement of stakeholders in the districts is crucial in driving the success of the "Transformation of the library based on social inclusion".
The inclusive transformation program aims to reach societies that need better access to libraries, such as those residing in villages.
"Support from regional leaders and stakeholders can accelerate the mobilization of policies, human resources and budgets for sustainable library transformation," Kurniadi remarked.
To advance the society in national economic development, serious emphasis should be placed on improving human resources with literacy skills, said the director of religion, education and culture at the ministry of National Development Planning (Bappenas), Amich Alhumami.
"One cannot be independent, (because) to become independent, one must have access to sources of knowledge to learn and seek information," Alhumami remarked.
Related News: Undiksha Hosts National Conference on University Library Cooperation
Related News: National Library Hosts Creative Content Workshop Based on Local Wisdom
Related News: Literacy Development Index continues to improve: National Library