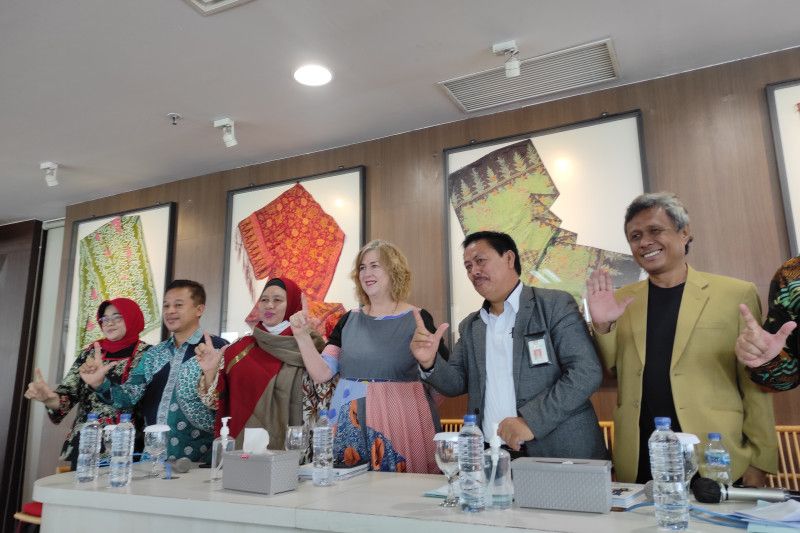 The National Library honors activists who help cultivate a love of reading
Jakarta (ANTARA) – The National Library will award the Nugra Jasa Dharma Pustaloka Prizes to people who have campaigned for the movement to promote the habit of reading among the public.
"The prize will be awarded to individuals, groups and institutions that have successfully initiated, encouraged and carried out activities to cultivate the love of reading and literacy in Indonesia," said the director of the National Library, Muhammad Syarif Bando. Friday.
The Library Act No. 43 of 2007 stipulates that the government awards prizes to people who have achieved success and participated in movements to cultivate public interest in reading.
The awards will be presented on the evening of the National Library Gemilang Prize 2022 or National Library Shining Night in Jakarta on Monday, November 14.
Nominees in eight categories will receive the highest prize of Nugra Jasa Dharma Pustaloka. The categories are government officials, public figures, literacy activists, media, journalists, curators of ancient manuscripts, books, and lifetime achievement.
"The effort to educate the nation is a constitutional mandate. It is not an easy task. (Therefore,) the National Library continues to innovate by involving stakeholders to collaborate and create synergies to increase the community's love for reading," Bando said.
Stakeholders who help promote the love of reading include government departments/institutions, local governments, communities, writers, publishers, literacy activists (such as female literacy and reading), journalists and the media.
Nugra Jasa Dharma Pustaloka may be a physical trophy, but the well-being of the community, as the real outcome of enhanced literacy, is the real reward, Bando remarked.
The presence of libraries in society as a source of education will continue to be a force in improving the quality of life, he said.
"A library is a means of enlightenment for the intellectual development of society. Libraries that emerge from the interests of the community will make them more frequented and useful," he added.
Related news: Librarians must contribute to improving the skills of society: association
Related News: The Library Paradigm Must Change: National Library