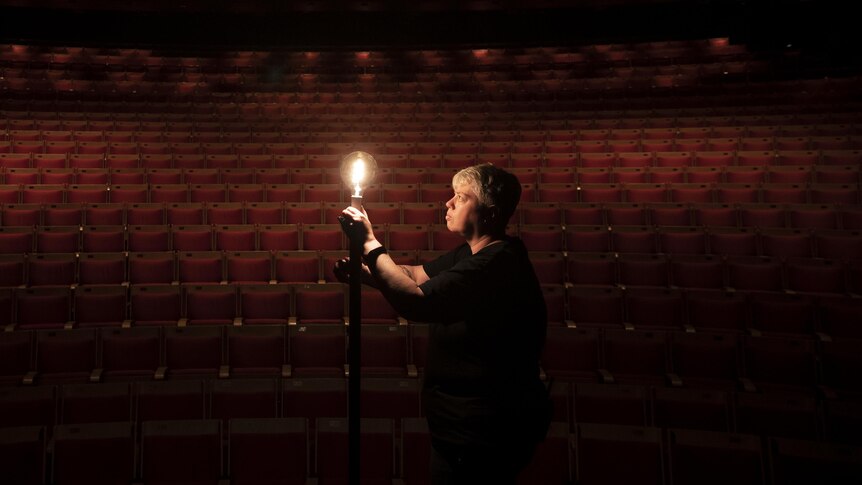 The On Stage exhibition at the National Library shows how Australian theater has 'kept the lights on' throughout history
In early 2020, as darkness and uncertainty hung over the Australian performing arts scene, Ange Sullivan lit a single light globe on the stage of the Joan Sutherland Theater at the Sydney Opera House.
In the years since, the photograph of Ms Sullivan, the theater's lighting manager, has become a beacon of hope for the performing arts industry and has now been exhibited at the National Library of Australia in as the centerpiece of a new collection of works.
"A phantom light is an electric light left energized on the stage of an unoccupied theater that would otherwise be completely dark," said National Library Director-General Marie-Louise Ayres.
Livelihoods of performers are "taken away"
Ms Ayres said that when the lights started to come on on stages across the country and Australians returned to their places in the audience, the opening of the library's new exhibition, called On Stage, seemed appropriate.
Ms Ayres reflected on the past two years and said she had missed going to see stage performances and the excitement of waiting for the curtains to open.
But she wondered what it must have been like for Australian artists not being able to engage with audiences.
But the exhibition, with more than 180 pieces on display, also symbolizes the story of the resilience of Australian theatre, which has survived world wars, cultural shifts and previous pandemics.
Australia's oldest printed document advertising a 'rather naughty show'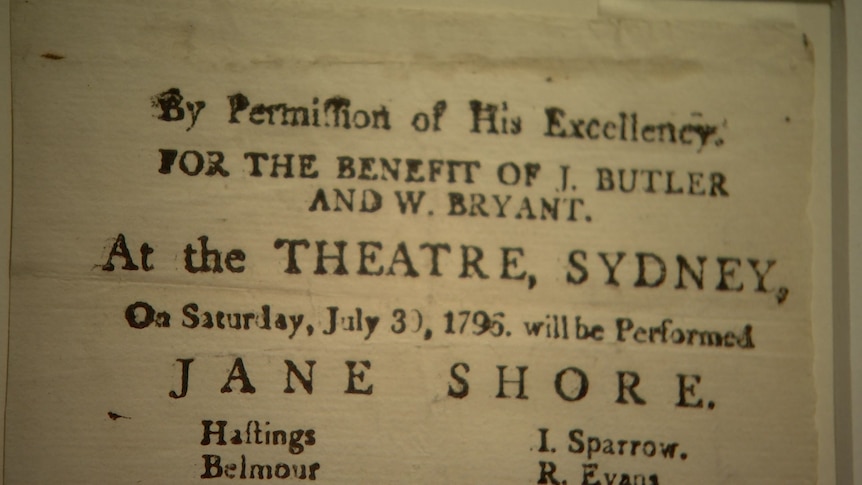 One of the exhibits in the library is a poster for Jane Shore, which dates back to 1796.
He announced a theatrical performance to be held in Sydney; a tragedy about the famous mistress of medieval English king Edward IV.
The playbill is believed to be the oldest printed document in Australia.
Ms Ayres said it was a "revelation for Australia" when the document "appeared in an album at Library and Archives Canada in 2007".
"I think Australians had seen themselves, in those early years of the penal colony, as everything about law and order," she said.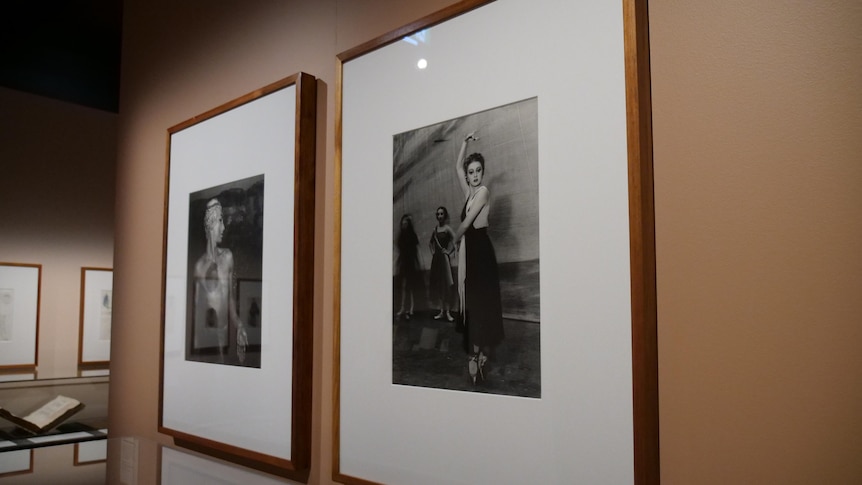 Exhibition curator Susannah Helman said visitors to the library can expect to peek behind the curtain, with many exhibits from the personal archives of performers, dancers and composers .
"We are very happy that people are seeing one of the richest aspects of the library's collection."
The exhibition is on view at the National Library of Australia from today until the beginning of August.