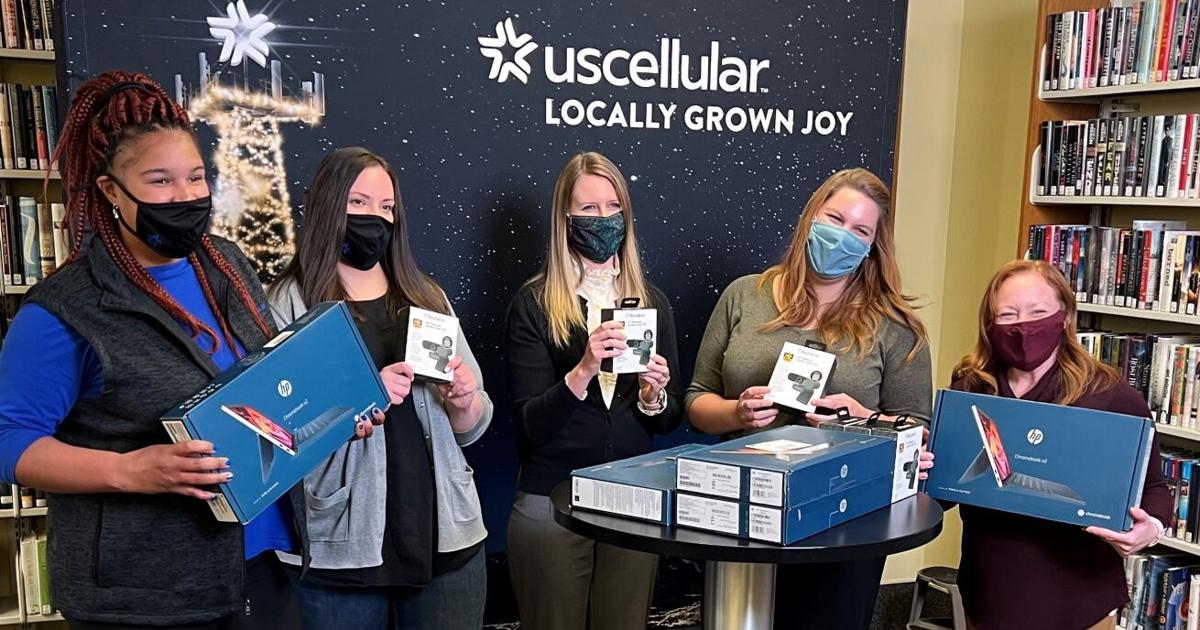 UScellular Donates Tech Gifts to Quincy Public Library | Community business
[ad_1]
QUINCY – UScellular celebrated the holiday season on Wednesday with a donation of tech gifts to the Quincy Public Library.
After reaching out to the QPL to find out what their wishlist was for meeting the community's needs, UScellular took a vacation-themed truck to the library loaded with Chromebooks, iPads and webcams. This is one of more than 70 donations the company has made to help local communities this holiday season.
Bridjet Pinson, Store Manager for UScellular in Quincy, said that after last year celebrating and connecting with organizations that make the community special has been a joy.
"Giving back to the people and organizations that make Quincy a city we are proud to call home is the goal this season," said Pinson.
In addition to community giveaways, UScellular hosts a raffle, with the winner receiving an additional $ 10,000 and an additional $ 10,000 going to the science, technology, education, and math (STEM) program of their choice. You can find more information about the draw at locallygrownjoy.uscellular.com.
Since 2009, UScellular has donated nearly $ 21 million to nonprofits across the country, in addition to articles and technology experiments as part of their community outreach programs.
[ad_2]