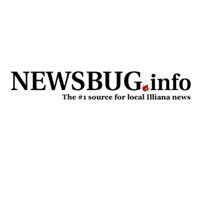 Watseka Public Library News | News
The week of January 24, there will be an adult craft to take away!
There are still a few STEM crafts to take home for kids while supplies last. If you missed the llama weaving or the paper building blocks, stop by to pick them up.
The Blizzard Book Reading Challenge ends on January 31 and winners will be announced on February 1.
There will be a Preschool Storytime: Penguin and Polar Bear Storytime and Activities on Tuesday, February 2. Plus, if you missed the Inside Storytelling Walk, you'll have a second chance to do so on February 2.
Fine Free February — We love you and we LOVE our books. The library will waive fines in February as long as the materials are returned to the library in good condition. If you have already returned documents but still have an outstanding fine, please come to the library in February. We will waive the fines when we have verified that you have returned the equipment in good condition. Please return your books!
If anyone is interested in starting a club that meets at the library, please email your proposal to Darcy at [email protected]
Watseka Public Library is open to the public! If you live within the city limits or own property within the city limits, your library card is free. Non-resident cards are also available for a fee.